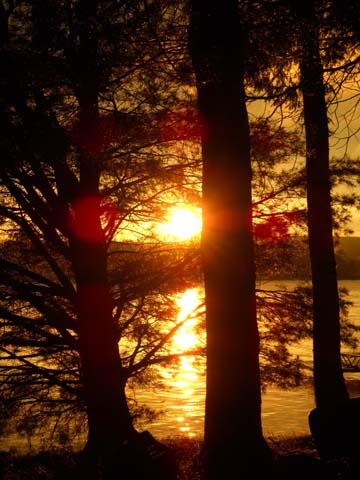 The Time Clock of Eternity
1-6-83/7:30AM/Lily

The time clock of eternity
Is completing its final hours,
When the wave sheaf is brought before YHVH-
These being the prepared family of glorified ones.
Accepted in the Beloved are they,
The inward work of Calvary being wrought-
The earnest of Messiah's full manifestation
Is the total consummation of YAH's glorified ones.
These are His prepared family whom He will use
To teach His Ishrayah the kingdom truths,
Bringing them out from the bondage of corruption
And the curse of carnality, sickness, and death.
The restoration of YHVH's Ishrayah shall take ages
For the process to be made complete-
It is a teaching that brings forth the knowledge
Of a life dedicated and disciplined in Him.
So great are the powers of eternity
That are to be released in the life of His Sons-
They shall radiate as Messiah's seed and substance
And bear witness of Him to everyone.
This new power force within them
Shall become apparent to those all around-
Like a magnet others shall be drawn to Messiah
As they are glorified in YAH's resurrected Son.
New power to travel into eternity-
To transcend the barriers of time-
To remove the limitations of distance,
They move forth in the speed of light.
YHVH's manifested Sons will be adorned
In many-colored robes of splendid beauty
And empowered with His Seven Spirits
To fulfill His work in this day.
The Urim, the light of the Father-
The Thumin, perfection through the Son-
Purity shall permeate the body temple
As Jerusalem, the Comforter from Above, returns.
The temple of YHVH shall thus be restored
As the manifestation of I AM is made flesh once again,
Bringing forth the substance of the Ever-Living
To deliver His own from the curse of sin and death.
The fulness of I AM, shall be returned bodily
In His Melchizedek Priesthood this day,
For YHVH has a royal family
That is molded in the image of Messiah.
So taste and see the reality of YHVH's eternity
As the dew of Hermon is further released
With the ointment of His pure compounds,
The spices of His Spirit indwelt in you.
A burial, a resurrection, a manifestation
Is now the order of this day,
For I YHVH have a few now ready for this manifestation
Because of their walk in obedience unto Me.
So, Dear One, the fiery trials have perfected
Your obedience unto Me,
Whereby I call you, My Beloved,
For all eternity!
Photo: Sunset, Lake Wesserunsett (East Madison, Maine)-
Mary, summer 2014